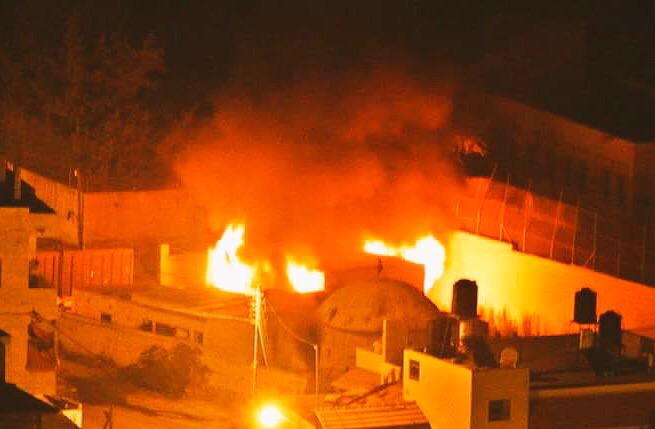 Hundreds of Palestinian rioters set fire to the site revered by some Jews as the tomb of the Biblical patriarch Joseph in the West Bank city of Nablus early Friday, ahead of an emergency United Nations Security Council session to discuss the ongoing violence.

Palestinian security forces extinguished the blaze early Friday before Israel Defense Forces could arrive on the scene, according to the Jerusalem Post. There were no injuries in the fire, but the tomb suffered severe damage.

The site has become a popular prayer site in recent years among some religious Jews. Local media showed flames leaping from the small stone structure in the West Bank city of Nablus.

The IDF said in a statement it intends to repair the site for worshippers to enter, according to JPost. The military also said it is treating the matter with the "utmost severity" and will work to identify the arsonists.

The fire was condemned harshly by Israeli politicians, with Avigdor Lieberman, a former foreign minister under Benjamin Netanyahu, proclaiming "This arson shows that the Palestinian Authority's occupation is no different than that of [ISIS]". He added that the rioters had been incited by Palestinian Authority President Mahmoud Abbas, first to kill Israelis with machetes and knives, "and now burning holy and historical sites, just like [ISIS] is doing in Iraq and Syria."

Meantime, a Palestinian posing as a journalist stabbed and wounded an Israeli soldier in the West Bank city of Hebron.
Full article: Palestinians torch Joseph's Tomb in West Bank as unrest continues (Fox News)