It's important to also know that the USS Donald Cook was shut down in the Black Sea after Russian jets buzzed it.
It's also important to know China has made the computer chips now used in the U.S. military, security backdoors included.
Of course we'll have to wait and see as the investigation takes its course, but as the article states, this is a huge coincidence. Combine that with the last two linked statements and the archives here, and it shouldn't be a surprise if we find out the Russians and Chinese have our military compromised in such a manner. Perhaps a very strong hint is being sent out in regards to the Asia Pacific being Chinese territory and that it can and will be defended.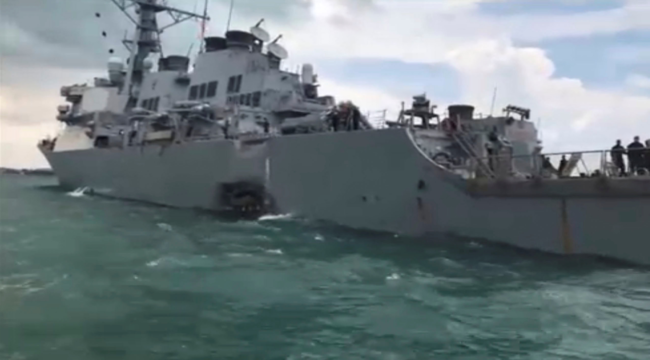 I'm most known for my research into currency wars, international monetary economics and financial warfare.

But I also jointly run a service, Rickards & Massengill's Defense Technology Alert, that focuses specifically on the defense sector.

That's why some recent tragic incidents involving the U.S. Navy have captured my attention. Continue reading →