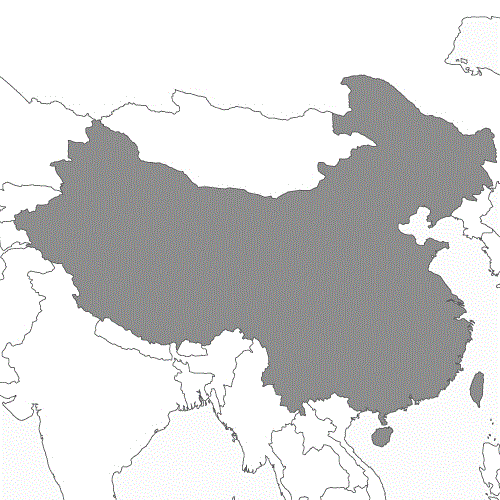 BERLIN/WASHINGTON/BEIJING (Own report) – Strong criticism is coming from Germany's business community, as the German government prepares to exclude the Chinese company Huawei Technologies from the development of Germany's 5G network. According to media reports, the government tender for the 5G will be formulated in such a way that Huawei cannot apply. This is based on allegations of espionage by US intelligence services, for which, not a single piece of evidence has been presented anywhere in the world. The Trump administration is seeking to shut Huawei and other Chinese high-tech companies out of the US market, to drive them bankrupt. The US is calling on its allies to join; and in mid-December, a US delegation visited Germany's foreign ministry to apply pressure. This aggression is aimed at halting China's ascendance. Protest is being raised from Germany's business community: Huawei is leading in 5G technology and a functioning 5G network is imperative for using state-of-the-art technologies of the future. Managers warn that excluding Huawei would mean higher costs and a painful setback in Germany's 5G development.

Embargo Plans

…

Solar Equipment – a Security Risk

…

T-Mobile US

Penal investigations, which also could have an effect on Germany, are a third aspect of the new US offensive. Huawei is being accused of stealing the technology for a smartphone tester. T-Mobile US, a subsidiary of Germany's Telekom, is supposed to have been the victim of that theft. The case was the subject of US civil proceedings in 2014, wherein T-Mobile US claimed losses in the hundreds of millions of dollars. However, in 2017, a jury found Huawei guilty merely of a breech of contract and awarded Telekom's subsidiary US $4.8 million. Huawei was acquitted in a separate case, where T-Mobile US was accusing it of the illegal use of company secrets.[4] Federal prosecutors are now reopening the case before a criminal court. This is said to be part of the US Justice Department's new offensive against the Chinese companies' alleged or suspected theft of intellectual property. T-Mobile US' role raises eyebrows. In December, the company was given permission by competent US authorities to merger with its rival Smart. Just prior, the Deutsche Telekom had agreed it would "reconsider" its good cooperation with Huawei. T-Mobile US wants to elaborate 5G without any cooperation with Huawei.

Planned Ban

December 14, 2018, a US delegation paid a visit to the German Ministry of Foreign Affairs in the context of the development of Germany's 5G network. They were seeking to pressure Germany into banning Huawei's participation.[5] According to recent reports, the German government has, in fact, begun to take this into consideration. The planning staff of the German foreign ministry sent out an invitation, for an internal round of discussion Thursday, on the topic of Huawei.[6] It has been reported that the German government is currently intensively debating how best to exclude the Chinese company from Germany's 5G development. Certain – for Huawei unfulfillable – stipulations could be formulated into the tender. A conceivable alternative would be to amend the telecommunications law.

No Indications Whatsoever

…

Threatened to Lose Ground

The German industry is doubly alarmed. On the one hand, all three German network providers- Deutsche Telekom, Vodafone, Telefónica – use Huawei technology. With the exception of Telekom's announcement in mid-December that it would "reevaluate" its cooperation with Huawei, all three have always expressed their confidence in Huawei.[8] For them to discontinue their current cooperation, would mean high expenses and an appreciable setback in schedule. In addition, in the branch, Huawei is not only considered low-cost, but also leading in 5G technology. An unnamed manager of one of the network providers was quoted: "We cannot do without Huawei, if we do not want to lose ground in 5G competition."[9] Falling back in 5G development would not only affect the network providers and their customers, but the industry in general – because 5G is the prerequisite for being able to use the most advanced technology from artificial intelligence to autonomous driving. If Germany falls behind in 5G, the German economy's top position would be endangered.

Against the Interests of Industry

Leading German companies in essential development sectors are looking forward to close cooperation with Huawei as well. The most recent example is Audi. On July 10, Audi and Huawei signed an agreement in Berlin for strategic cooperation in the development of autonomous vehicles.[10] Already back in 2017, Audi and Huawei were cooperating on the primary technological steps facilitating communication between a vehicle and its environment in the Chinese metropolis Wuxi.[11] Measures taken against Huawei would also affect Audi as well as other German enterprises cooperating with Chinese hi-tech companies. In a recently published policy paper, the Federation of German Industries (BDI) objected to the measures being taken with the intention of excluding and isolating the Chinese hi-tech companies. (german-foreign-policy.com reported.[12]) The German government appears to be moving in the direction of an exclusion.
Full article: The Battle Over Huawei (II) (German Foreign Policy)