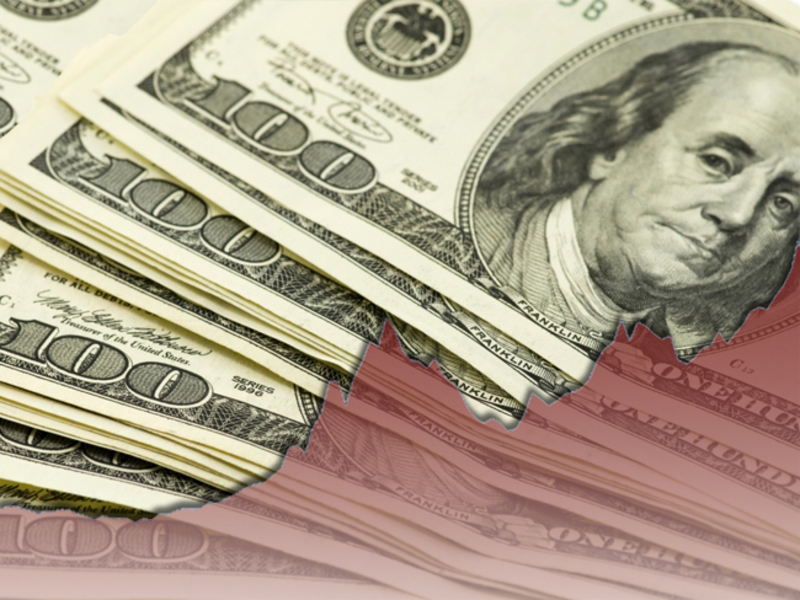 Russian Prime Minister Dmitry Medvedev explained the determination of the Russian authorities to minimize the use of the US dollar in foreign trade due to the consequences of the aggressive and "stupid" economic policy of the United States. He said this today, speaking at the Gaidar Forum in Moscow.

The prime minister recalled that the Russian authorities are striving to expand "the use of the ruble and other currencies in foreign trade agreements", in addition, in recent months have "seriously reduced" the investments in US Treasury bonds (Treasury bonds U.S).

…

The head of government also expressed his dissatisfaction with the "exorbitant" privileges of the dollar in the global financial market.

"We are still dealing with the so-called exorbitant privilege of the dollar … A country whose monetary unit is a key reserve currency in itself destroys its credibility," Medvedev is convinced.

Recall that in early January, the Central Bank of the Russian Federation reported record sales volumes of the US dollar and the purchase of yuan, whose participation in the international reserves of the Russian Federation increased 147 times in a year.

As Finanz pointed out, the Bank of Russia's investments in the yuan are growing exponentially. However, after the installation of de-dollarization, the regulator made an offer for China, but the Forex market moved in the opposite direction and caused multi-million dollar losses in exchange rate differences.

…

However, in December, Russian President Vladimir Putin said during a major press conference that de-dollarization in Russia would not affect ordinary citizens, there would be no prohibition on the circulation of the dollar in the country. According to him, the process of de-dollarization in Russia "is connected exclusively with the calculations of the economic entities, and in no way concerns the citizens".

"People ask why they eliminate (in the streets) the publicity of exchange rates? Is this related to the prohibition of the dollar (in the country)? There has never been anything like this and it will not be there, "Putin said.
Full article: Medvedev turns against the dollar – Rosbalt (tech2.org)