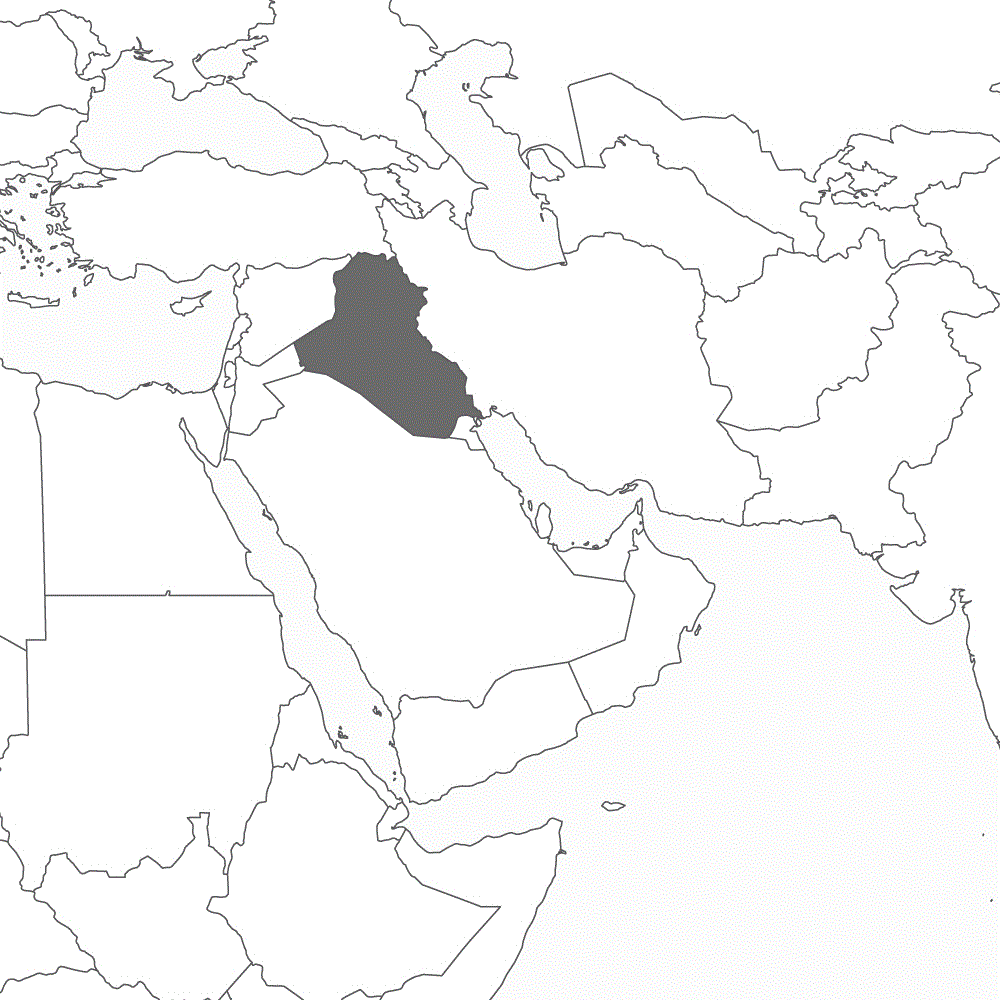 BERLIN/BAGHDAD/MOSUL (Own report) – German Foreign Minister Heiko Maas' brief visit to Baghdad is accompanied by reports that the IS militia (Islamic State) is regaining strength. Maas was in the Iraqi capital yesterday for talks with Iraq's new Prime Minister to emphasize Berlin's push for obtaining stronger influence in Iraq. He also promoted a billion-euro deal with Siemens and listened to his Baghdad counterpart's call for Iraqi refugees to return to their homeland. According to reports, Iraqi authorities are not only responsible for the slow reconstruction of Sunni regions, but Sunnis are being also detained arbitrarily, tortured or condemned to death without proof of guilt. "This is not just revenge on the IS," explained a senior intelligence officer, "this is revenge on Sunnis." Observers warn that this will refill the ranks of the still existing IS in clandestinity, which has again "taken the offensive."

"Friend and Partner"

With his brief visit to Baghdad on Monday, German Foreign Minister Heiko Maas was emphasizing Berlin's push for obtaining stronger influence in Iraq. A change of government is currently taking place in the country with unpredictable consequences. Maas sought to demonstrate "his support for the new Prime Minister Abdel Mahdi," it was reported yesterday from the Iraqi capital.[1] The German foreign minister announced that Germany will remain Iraq's "loyal friend and partner." Baghdad is ultimately hoping for financial aid. The devastation of the war is immense and, according to the World Bank, the costs for reconstruction are estimated at €80 billion. Germany has been among Iraq's most important donors.

Siemens vs. GE

However, Berlin is demanding concessions from Baghdad, in return. During yesterday's visit in the Iraqi capital, Foreign Minister Maas also promoted a major contract for Siemens in the reconstruction of the power supply. The dilapidated and partially destroyed electrical grid needs repair and power plants need to be overhauled and new ones built. The contract is estimated €13 billion, at the minimum. Following an intervention by German authorities in Baghdad, Siemens had counted on landing the contract. However, it now must take note of Washington's pressure in favor of General Electric (GE), which should, at least, be awarded lucrative component orders.[2] The conflict continues.

"Voluntary Return"

…

No Reconstruction

…

"Revenge on Sunnis"

…

"The Seeds of the Next Conflict"

There are also terrible conditions in the camps, detaining alleged or actual wives of IS militia and their children, which observers compare to concentration camps.[8] Detainees – who, rightfully or wrongfully, are considered to have been associated with IS – do not receive sufficient food, water and medical treatment. In many cases, women have to prostitute themselves just to survive, and are often raped by guards and other camp staff. "They raise their children accordingly" a witness reports, "and their sons will seek revenge." "The seeds for the next conflict are all here."

Out into the Open

In the meantime, the IS reportedly has again "taken the offensive." In a video message in early August, IS chief Abu Bakr al Bagdhadi called on the members of his organization to "consistently attack."[9] Jihadi, who had been entrenching themselves in "remote desert regions," are "again mingling among the population of their hometowns." "In some Iraqi villages, they have again become the rulers by night," and in others they are daring to "come again out into the open by day." According to reports, "the number of terrorist attacks is increasing." The West's war against IS is doomed to fail, just as the West's war at the Hindukush against the Taliban.
Full article: The IS Comeback (German Foreign Policy)