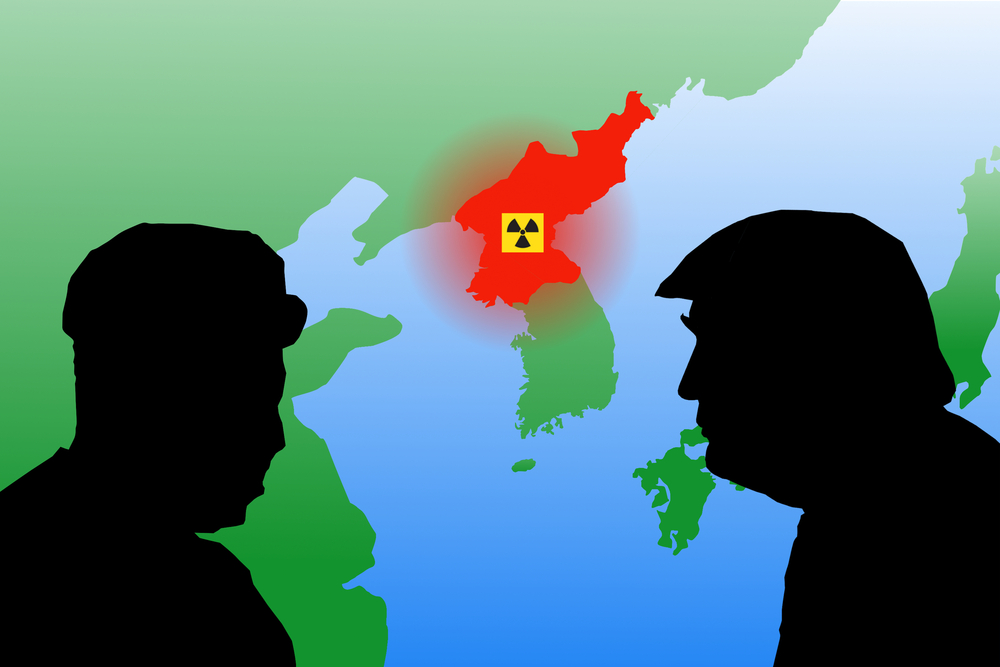 President Trump is wrapping up his historic visit to Asia today. Trump's journey is the longest overseas trip of his presidency and the longest Asian visit of any president in 25 years.

After a stopover in Hawaii, Trump proceeded to Japan, where he met with Japanese Prime Minister Shinzō Abe, and then to South Korea where he met with President Moon Jae-in.

The capstone of the trip was Trump's arrival on Nov. 8 in Beijing for meetings with Chinese President Xi Jinping. Trump then headed for Vietnam late in the week and is concluding meetings in the Philippines today.

Much of the reporting on this trip has involved international trade, but it's a mistake to focus on that. This trip was a prewar gathering of allies (Japan and South Korea) and potential allies (China) in a last-ditch struggle to head off a hot war with North Korea, led by the reckless Kim Jong Un.

At this point, there are only four possible outcomes of the U.S.-North Korea confrontation over nuclear weapons:

Kim Jung Un stands down and gives up his nuclear weapons program.

The U.S. and China combine forces to decapitate the Kim dynasty and force regime change in North Korea.

Preventive attack on North Korea by the U.S. before March 20, 2018.

The U.S. accepts a nuclear-armed North Korea and relies on containment and deterrence to constrain its actions.

Based on public statements of U.S. officials, my recent meetings in Washington with the director of the CIA and the national security adviser and other sources, I estimate the degree distribution of those possible outcomes as follows:

U.S. lives with nuclear North Korea: 0%.

Trump's visits to Japan and South Korea were about leaving the door open to negotiations in the hope that Kim would stand down while also preparing for war. Trump's visit to China was about asking for assistance in regime change.

Xi is unlikely to agree to help the U.S. in this regard. This means war. Instead, Trump and Xi no doubt discussed China's "red lines" in North Korea so that a war between the U.S. and North Korea does not escalate into a war with China.

…

The war is likely coming in a matter of months.
Full article: The Deeper Purpose of Trump's Asia Trip (The Daily Reckoning)