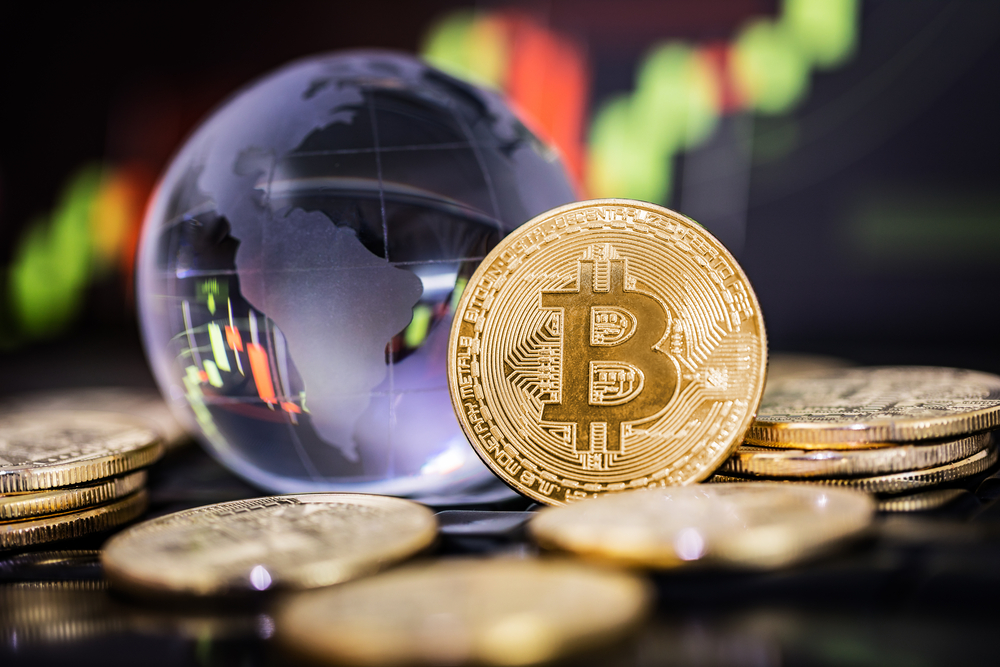 In 1994, I was working for HBO at a low-level programming job.

My central task was to get HBO streaming interactively on cable lines.

I said to my boss, "The technology to do this is already done. It's called the web. Why do I have to invent an entirely new way to stream content?"

He said, "James. Calm down. The cable guys know what they are doing. This internet thing is popular with academics but is just a fad."

And that was that…

1. CRYPTOCURRENCIES ARE NOT A FAD

Cryptocurrencies benefit from two 5,000-year-old trends.

1) Theism → Humanism → Dataism in every industry. Two thousand years ago if you got ill, you assumed you had sinned and you would pray to get better. Twenty years ago, you'd go to a doctor. Now you get EEGs, MRIs, genetic testing, etc., to determine treatment.

Money is "In God We Trust" → Benjamin Franklin we trust → Cryptocurrencies (we trust data)

2) Barter → Physical store of value (gold, silver, etc.) → Money backed by metal → Paper money → Bank money → Pure data money (cryptos)

These trends are not going away.

2. CRYPTOCURRENCIES ARE NOT CRYPTO

…

3. CRYPTOCURRENCIES ARE NOT CURRENCIES

A currency is two things:

1) A store of value: E.g., one can say, "I have $1 million." That's a number stored in the bank. It's the value of net worth the person saying it has.

2) A transaction mechanism. E.g., with $1, I can go into a deli and buy a cup of coffee.

Bitcoin is the first but not the second (unless you want to wait 10 minutes every time you buy a cup of coffee).

Many other cryptocurrencies are the second but not necessarily the first.

Some are both and THEN… they are more.

4. CRYPTOCURRENCIES ARE CONTRACTS AND WILL EVENTUALLY REPLACE ALL CONTRACT LAW

A coin called "filecoin" has an implicit contract that whoever owns a filecoin is also allowing (by the contract embedded in the coin) that people can share files on that coin. It creates a decentralized dropbox.

Cryptocurrencies can be used now to replace escrows, wills and other types of basic contracts. The field of contract law is a $400 billion market and will be completely replaced by legitimate cryptocurrencies.

5. 95% OF CRYPTOCURRENCIES ARE SCAMS OR WILL GO TO ZERO

…

6. THE U.S. GOVERNMENT SECRETLY LOVES CRYPTOCURRENCIES

How else will they transport millions of dollars into war-torn countries to pay off warlords and terrorists? If you think this is conspiracy theory, think again.

7. CRYPTOCURRENCIES ARE NOT "FIAT"

…

Cryptocurrencies actually solve enormous problems because they have a definite value associated with them.

8. JAMIE DIMON IS WRONG. HERE'S THE OBVIOUS REASON WHY

Jamie Dimon runs a bank with dollars in it. If people stopped using dollars, they would stop using Jamie Dimon's bank. So of course he's going to say bitcoin is a fad. He doesn't want his bank to go out of business.

Always look for agendas, even with me.
Full article: Eight Things You Need to Know About Cryptocurrencies (Daily Reckoning)