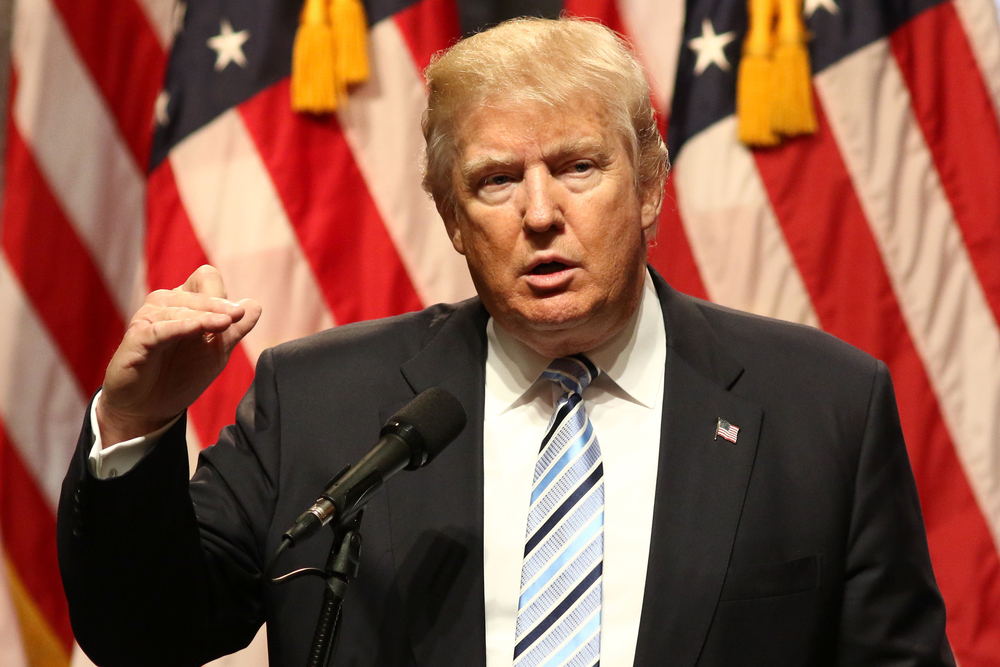 Donald Trump has the opportunity to appoint a higher percentage of the Board of Governors of the Federal Reserve system at one time than any president since Woodrow Wilson.

President Wilson signed the Federal Reserve Act during the creation of the Fed in 1913 when they had a vacant board. At that time, the law said the secretary of the Treasury and the comptroller of the currency were automatically on the Fed's board of governors. But besides that, President Wilson selected all five of the other participating members.

Now Trump has the opportunity to fill more seats on the Fed's Board of Governors than any president since then.

That's pretty amazing when you think about it.

To review, the Federal Reserve's Board of Governors is made up of seven appointees. That means that they can make a majority decision with four votes. If you're reading about the Fed, you might also see reference to "regional reserve bank presidents." These are roles within the Federal Reserve System, but the real power is found on seven-member Board of Governors.

Here's the remarkable part:

As of last week, four of the seven Fed board seats are now vacant.

In fact, I'm describing a 72-hour span last week as the most momentous three-day period in the entire history of the Federal Reserve (see below for all the details).

Trump will own the Fed. Meaning, whatever the president wants monetary policy to be, he'll get.

In other words, Donald Trump will be able to shape the Fed's majority.

…

But don't be surprised if Trump goes with a hard-money board. In fact, that's what I expect. These will be hard-money, strong-dollar people, contrary to a lot of expectations. Trump advisers include hard-money advocates like Dr. Judy Shelton, David Malpass, Steve Moore and Larry Kudlow. I expect Trump to heed their advice.

Which brings us to Janet Yellen…

Federal Reserve Chair Janet Yellen's term as chair is up at the end of January — less than five months from now. Whoever President Trump appoints to replace her will be subject to Senate confirmation.

Because that process takes time, that means the president will have to name Yellen's successor around November or December.
Full article: Trump Now Owns the Fed (The Daily Reckoning)