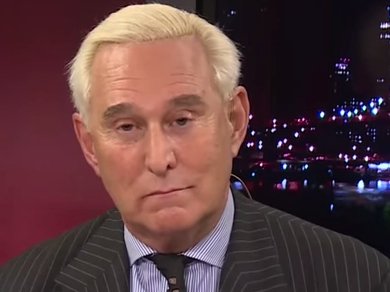 Trump adviser poisoned, almost killed

Long time political consultant and Trump adviser Roger Stone has revealed that he was almost killed after being poisoned with what doctors believe may have been Polonium.

…

"I became extremely ill, this manifested itself in over 14 days of high fevers, delirium, night sweats, I had lesions on my chest and my face. I had extreme diarrhea, I had vomiting that could not be stopped with medication. I became exceedingly dehydrated and ultimately had to be hydrated with IV and saline injections," Stone shockingly revealed.

After going through an extensive series of tests with multiple doctors in Florida, Stone was told that he was literally poisoned.

Stone continued, "The general consensus is that I was poisoned. I was poisoned with a substance that may have been Polonium or had the characteristics of Polonium. This made me exceedingly ill."

"The conjuncture of all the doctors was that I did not receive a large enough dose to kill me, but I have never been this ill."

Jones and Stone went on to detail the fact that Roger is normally a very healthy person who hadn't been to the hospital in decades and actually runs marathons.

The natural reaction to terrifying news like this is obviously how did it happen and who would want to kill Roger Stone?

"I am an enemy of the deep state.. I was an insider in American politics. I was close to power in 9 presidential elections," stated Stone.
Full article: Trump operative Roger Stone poisoned in attempted assassination (IntelliHub)