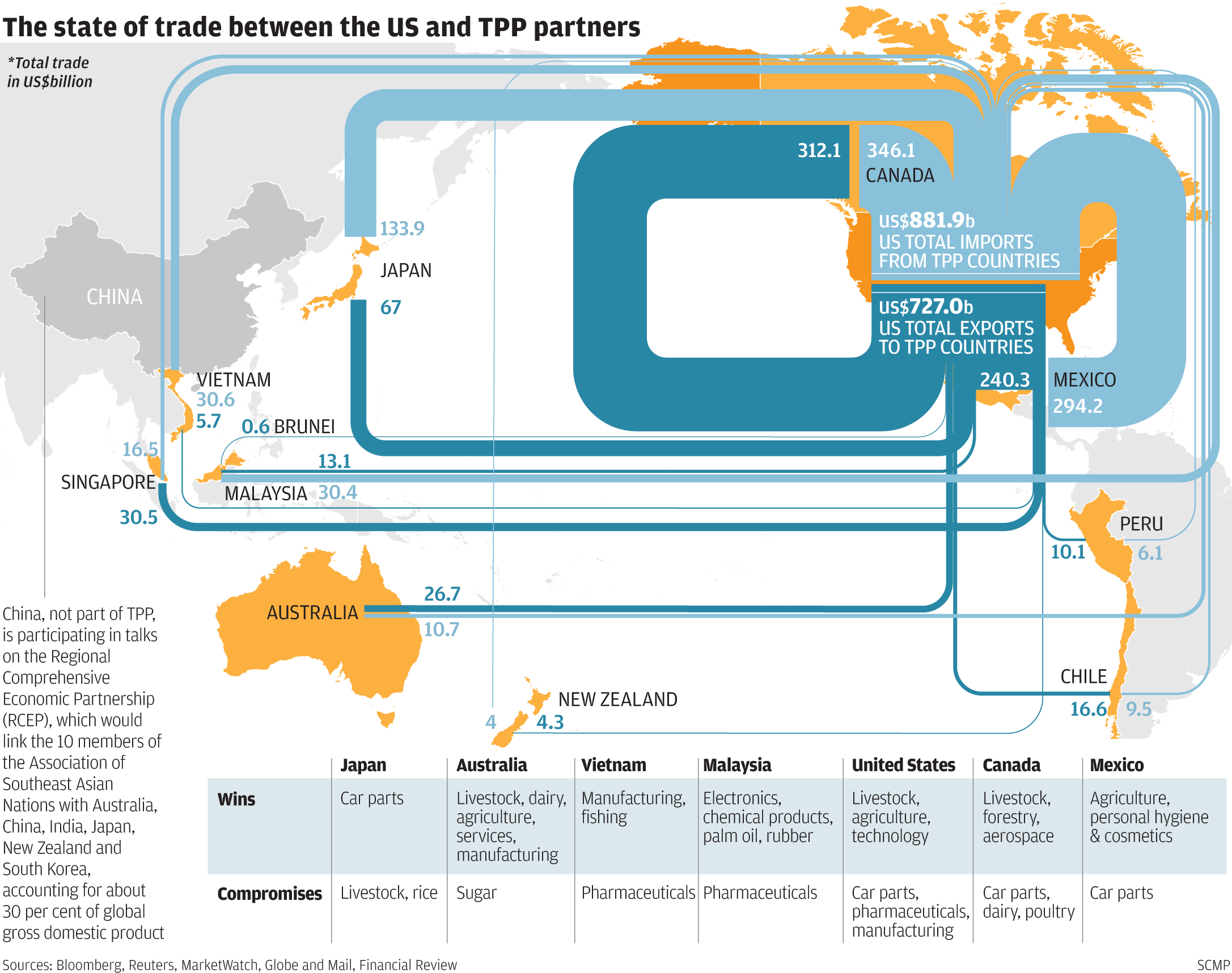 China to speed up talks on regional accord in face of landmark Trans-Pacific Partnership deal

China will seek to quicken the pace of its free-trade negotiations with other Asia-Pacific economies to counter a mammoth Washington-led trade pact in the region, observers say.

The United States and 11 other countries that in total make up 40 per cent of the world's economy scored a landmark Trans-Pacific Partnership (TPP) deal in Atlanta on Monday.

In response, China – presently excluded from the TPP – was expected to push for the conclusion of its Regional Comprehensive Economic Partnership (RCEP) negotiations by the end of the year, said Peking University professor Wang Yong.

Chinese delegates had, during a ministerial meeting in August, called on the negotiating countries – 10 Asean members plus Australia, India, Japan, South Korea and New Zealand – to "show enough political resolution … to conclude the substantive negotiations" by the end of 2015 to "produce deliverables for the East Asia Summit" in November, according to Xinhua.

The top negotiators will gather in South Korea from October 12 to 16 for the RCEP talks.

China is also in talks with South Korea and Japan for a separate free-trade agreement. The three countries were discussing a possible trilateral meeting of their finance ministers on the sidelines of a meeting of Group of 20 finance leaders in Peru this week, said Japanese Finance Minister Taro Aso.
Full article: It's not checkmate yet: Beijing to counter US-led Trans-Pacific Partnership trade pact (South China Morning Post)