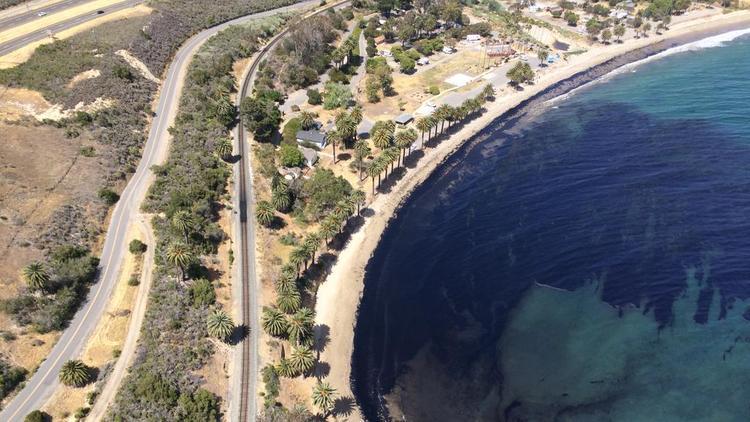 Emergency officials and Exxon Mobil were responding Tuesday afternoon to a ruptured pipeline that was leaking crude oil into the ocean off the Santa Barbara County coast, authorities said. The Santa Barbara County office of emergency management has identified the responsible party as Plains All American Pipeline.

As The LA Times reports, by 3:45 p.m., the leak had left a 21,000 barrel four-mile-long sheen of oil extending about 50 yards into the waters along Refugio State Beach in Goleta, said U.S. Coast Guard Petty Officer Andrea Anderson.

…

According to one of the first responders, the oil was leaking at a rapid rate of "a couple of hundred BMP," or barrels per minute. Speaking to the Santa Barbara Independent after arriving at the scene, County Fire spokesperson David Zenobi said the leak, which had originated from a broken pipeline on land, had stopped.

As Santa Barbara County Office of Emergency Management,

The responsible party for the ruptured pipeline near Refugio Beach has been identified as Plains All-American Pipeline. A Incident Command Post has been established and the CG will oversee the clean-up of the oil by the responsible party.
Full article: Plains All American Pipeline Ruptures; 21,000 Barrel 4-Mile Oil Slick On Santa Barbara Beaches (Zero Hedge)