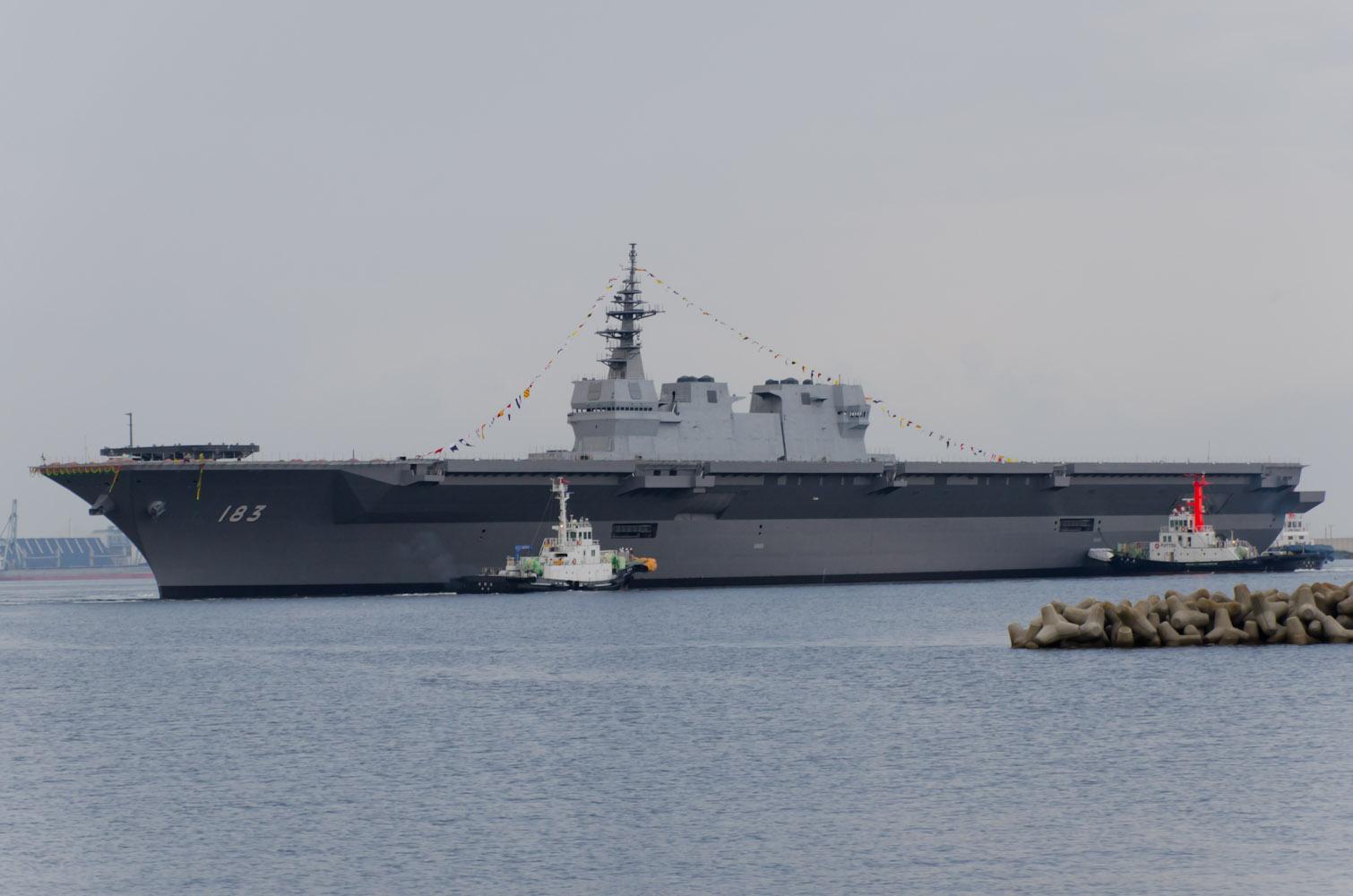 The Maritime Self Defense Force in Japan made a little bit of history Wednesday by taking delivery of the largest Japanese warship since World War II.

At 813 feet long, the Izumo is the size of approximately eight football fields and has a crew of 470 sailors.

It is officially designated a helicopter carrier, even though it is as big as the aircraft carriers Japan used during WWII. But calling it a helicopter carrier and not an aircraft carrier allows Japan to get around a constitutional ban on owning the means to wage war. Aircraft carriers are considered offensive weapons. For instance, unlike aircraft carriers, the Izumo does not have a catapult to launch fighter jets.
Full article: Japanese Navy Gets Biggest Warship Since WWII Era Aircraft Carriers (Sputnik News)